Experience
---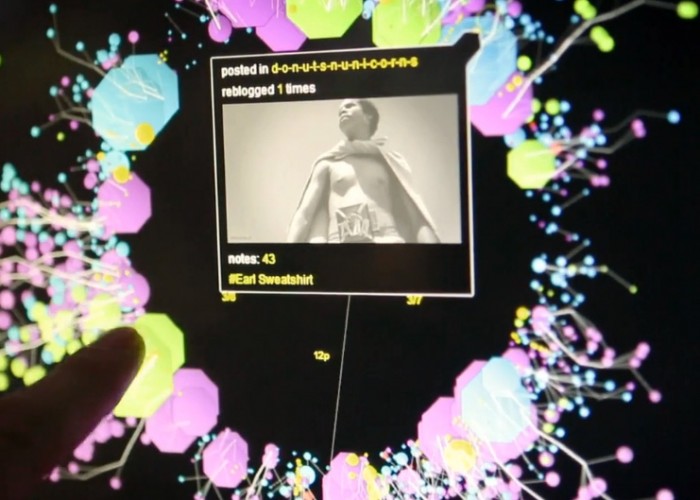 Ring
Want to understand the buzz around SXSW 2013? Ask Ring.
Ring is a installation project commissioned by eMuze and Learned Evolution. Ring debuted at the #FEED space for SXSW 2013.
Ring tracks Twitter and Tumblr activity for all 1800+ bands performing at SXSW Music, mapping the network of retweets and Tumblr reblogs that move initial posts through the social media world.
Ring represented a completely new way to measure how much grassroots buzz bands were getting going into SXSW – and how that changed during the festival run.
And because Ring was built from the ground up as a hardware-accelerated Chrome app, anyone in the world was able to experience Ring using a Chrome browser.
Ring presented a number of technical challenges because of the size of the data that we were visualizing; 1800+ bands blogging and being blogged about on Tumblr and … Read More »