Short Film
---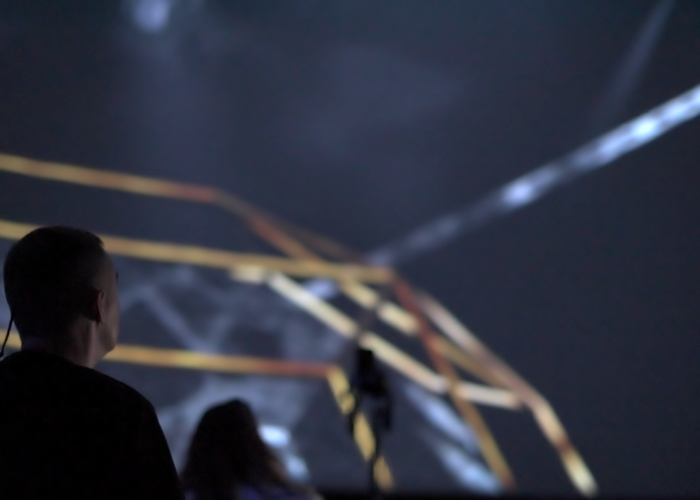 Hieratic Gaze at The Panorama Music Festival
We teamed up with Dirt Empire and Antfood to create Hieratic Gaze, a 360 degree visual experience that debuted at this summer's Panorama Music Festival.
Hieratic Gaze was an immersive – and communal – cinematic experience, allowing dozens of festival visitors at a time to experience a journey through time and space in a huge 69 foot dome.
Brooklyn Magazine wrote "The cherry on top of the entire installment was The Dome, a 360 degree virtual reality theater where everyone lies down on the floor and looks up at the immersive images together. Lying there was the closest and most connected I have felt to a huge group of strangers in a long time, the most overwhelmed and awed I've been since I first saw a movie on IMAX. (I also recommend getting … Read More »
---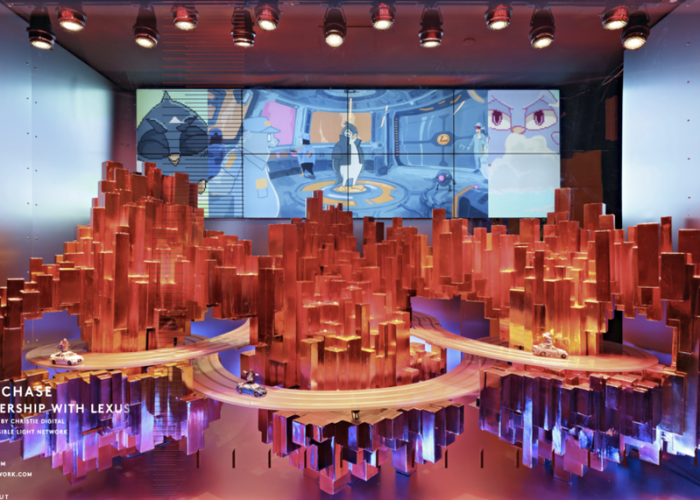 Barneys + Lexus: Arctic Chase
Welcome to the future on ice. We made this short film for Barneys' 2015 holiday window. Arctic Chase mixes classic anime, CG, and glitch into an insane race through an arctic world. Daredevil penguins, Low G racers with anger management issues, monster race announcers, robot submarine captains, cyborg Yeti – and more – crowd into a wild race that threads through futuristic cities, ice caverns, and under the frozen sea.
Less a coherent story and more a lost trailer for some forgotten 97 part series, Arctic Chase is our scrambled love letter to classic racing anime. We were lucky to collaborate with Gary Gerding, who built an amazing translucent slot car track on which 3D prints of our three crystal-embellished heroes race each other.
Barneys was a great partner: Creative Director Dennis Freedman and VP of … Read More »
---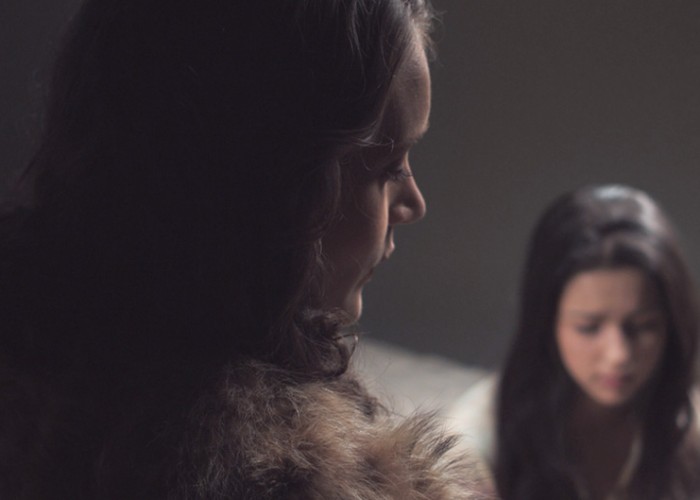 Almaz
Almaz is a short film which follows four Russian exiles through a chaotic night of confrontation, revenge – and rebirth. Meditative and abstract, Almaz represents a reflection on the themes of rebirth, identity, and freedom.
Almaz is also an attempt to make a film in a different way, involving the audience from the earliest stages as real creative partners.
We asked seven artists to each create a fragment of a life: Natasha's Myspace page, Karina's secret photographs, Marat's possessions, The Mirror's triptych, and more.
Next, we invited our audience to visit www.see-almaz.com to view these fragments – and to use that experience to understand our characters.
Finally, we asked our audience to create something of their own to reveal a fundamental truth about a character's past. It could be a short story, a photograph, a video, an audio recording – anything … Read More »
---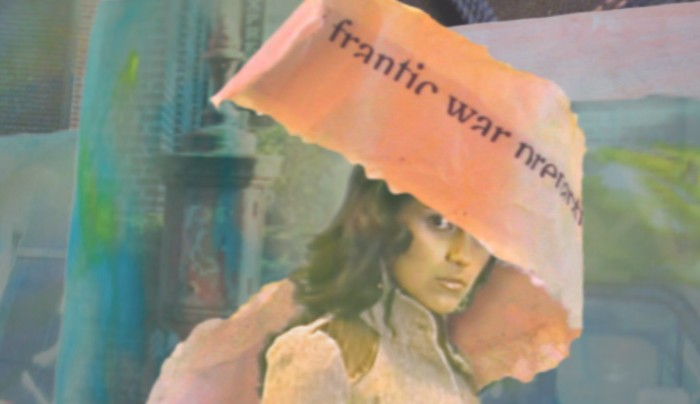 Paper
A short film on differences, flatmates, and waking up.
Paper has been featured in film festivals worldwide, including South By Southwest, Palm Springs International, The Atlantic Film Festival, and The DC Shorts Film Festival.
---