Generative
---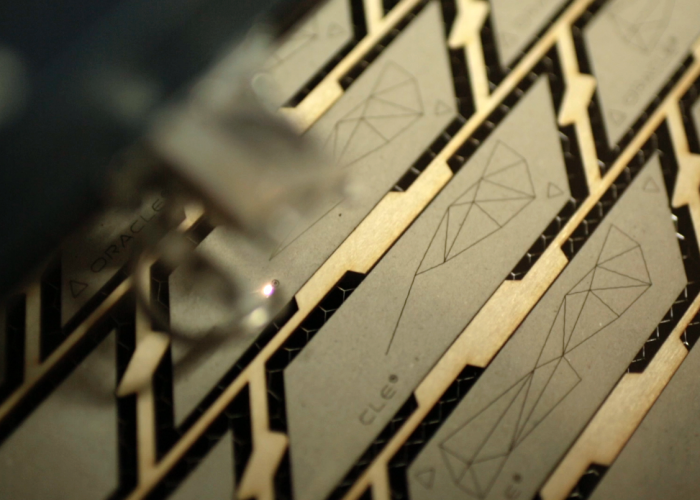 Oracle: The Voice of Data
We built the Voice of Data for Oracle's OpenWorld event. Like other projects that we've done in the past, The Voice of Data makes it possible to create something beautiful and unique using non-traditional tools – democratizing design and exploring the implications for the creative process in an era where mass production and mass customization are meeting.
Using custom code and an on-site laser cutter, we transformed the human voice into wearable art. Visitors recorded their voiceprints using an iOS app we created for the event. One even proposed (probably still need a ring). Our generative code then transformed each voice into a unique design, which was cut into leather by a pair of lasers generously supplied by Universal Laser Systems. We made more than 1,500 different bracelets over the course of the event.
Creative Director: … Read More »
---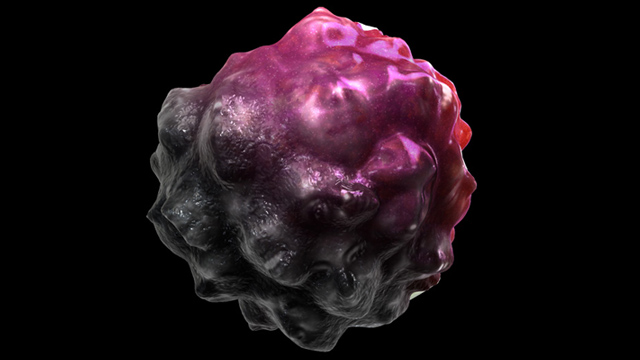 Intel Creators Project
While at The Science Project, Elliot was the design director for this mythic installation that traveled the world as part of the 2010 Intel Creators Project.
TSP worked with Radical Friend, YesYesNo, and PartlyHuman to bring to life a vision of an evolving digital lifeform. This meant conceiving, designing, and building a mobile installation in which visitors could have realtime 3d scans made of their faces.
These scans were then combined with faces from around the world into a new unitary entity that would be visited, or even worshiped, online or in-person at the final event in Beijing.
Fusing a custom built scanning station, Maya, OpenFrameworks and Unity 3D, this was truly one hell of a way to spend a summer.
---